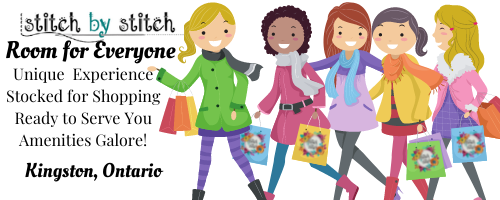 When you take the time to book ahead we can make sure we have the store set up for multi-person checkouts to reduce line-ups and extra staff to ensure your group receives the top-level consultation and service that we provide with pride.
Our staff have extensive knowledge of fabric, patterns, and collections and can quickly match your group with the treasure they have been hunting for!
We will set aside our in-house classroom for your group to decompress and unpack a little to enjoy the Stitch by Stitch experience.
The store has easy access to several restaurants near-by, or we can help you have a catered lunch on site.
Your bus driver will be pleased with the parking and turnaround space.